Helen has worked for many years as a chef to the Spanish Ambassador and has made a name for himself in the catering world. His years of experience have resulted in an impressive list of events including gourmet dinners, lunches, receptions, birthdays and buffets. When the occasion is still remembered many years later, and the wonderful food is truly savoured, it is an event well worth recollecting for Helen Pohl. Moments like these warm the heart and inspire her to prepare delicious dishes with love.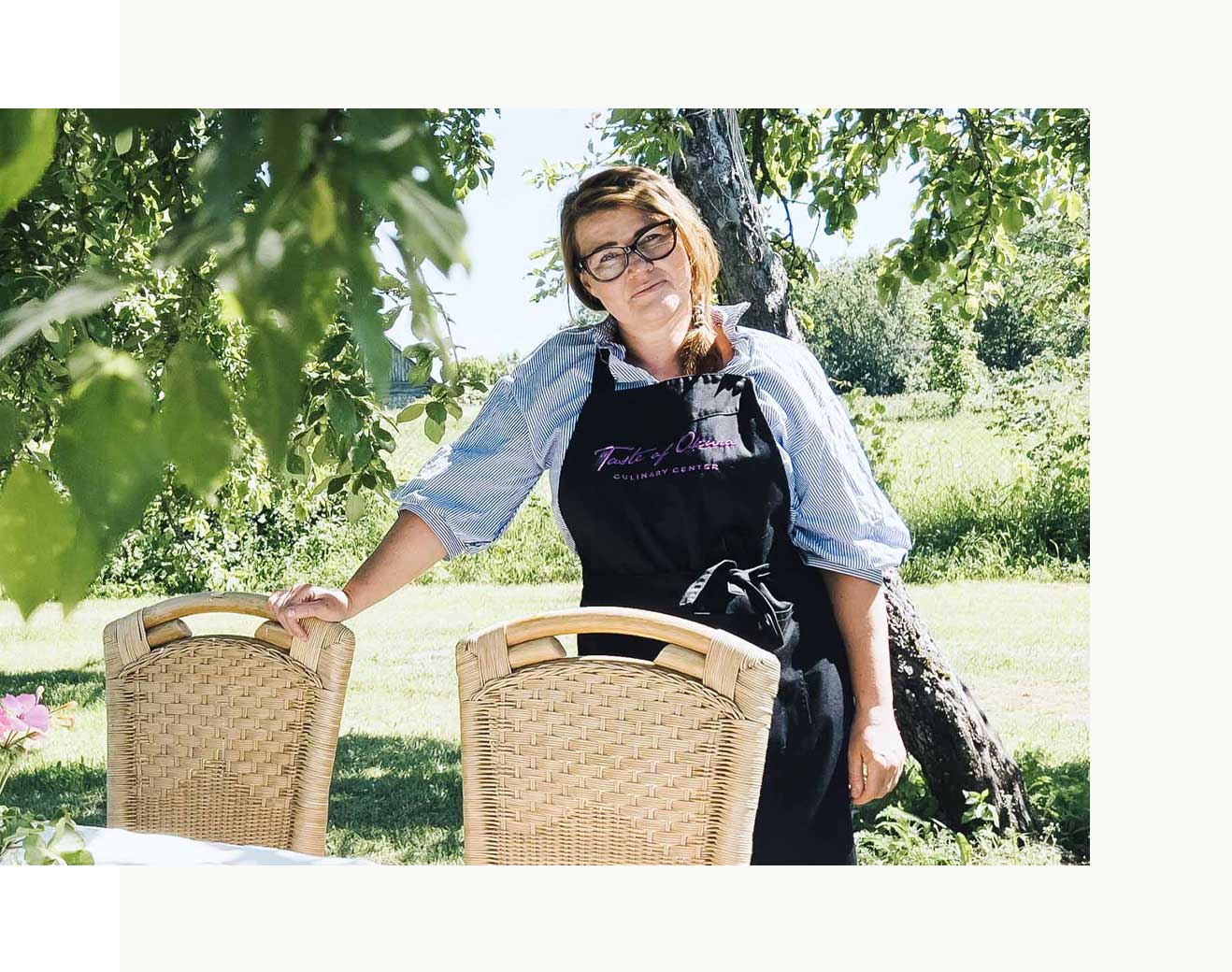 We offer a range of vegetarian options for those who want them, and are happy to accommodate other special requests – just drop us a line so we can take your wishes into account. If you're just joining us for dinner, please note that we cater for a minimum party of four, excluding overnight stays.
We base our menu on seasonality and offer fresh produce, which Estonia gives us most generously at the moment. We use clean and high quality raw materials from local farmers. Vegetables are supplied by Väike Mahetalu and herbs are picked from our own fields.
Book your lunch or dinner today to experience the unique flavours of Peetri farm!